Don Draper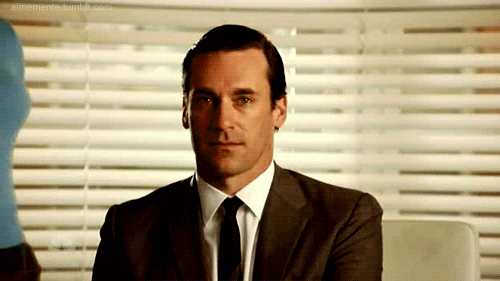 Why? Don is awesome. Don is a real man's man. He gots the suits, he gots the money, he gots the women.
I like Don Draper because he is the confident, situation winning character that every bro should look up to. He's a convincer. He doesn't chase, he waits for people and opportunities to come to him. Why? because he knows that they will. He oozes a certain charisma that demands respect and attention. Jump over to youtube to watch some seriously good clips of how you can assert on workplace and personal situations and individuals by applying a few of Dons' suave, sophisticated game winning tactics.
2. Barney Stinson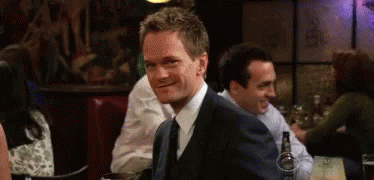 Barney is a great character to study because he is the kind of bro that walks into the room and magnetises attention his way. And what do we all know attention gets you? Laid.
He is high energy, always looking to maximise the Legendary-ness of a situation in order to assure that he lives his life to the max. He does nothing half-arsed. You can see this by his need to accept every challenge presented to him (and not presented to him). He is the perfect modern character to learn from in regards to guaranteeing that after you work hard, you play hard.
Also: just look at the way he dresses…. damn.
3. Tommy Shelby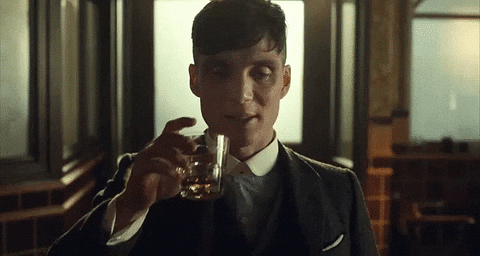 Tommy Shelby is fucking badass and his suits are impeccable. If that's not enough to admire in a character I don't know what is?!
Although, the best quality of Tommy is that he is the cool, calm and collected ideas man. He gets shit done! It's his way or no way and that is exactly how it should be! Why settle for something you don't want and always know you didn't really want it when you can figure out a way to get everything you want, all the time. Manipulate your surroundings to suit yourself.
Seriousness in the right situations is a powerful tool.
4. Hank Moody
He just doesn't give a fuck.
And this is great.
because why should you give a fuck? Shit happens.
4) Charlie Harper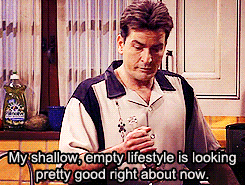 Charlie Sheen has always been a favourite of mine, so no doubt his TV counterpart (who is essentially just himself) would be too. I even had a goldfish called Charlie Sheen when I was 12!
Charlie Harper is a character who does what the fuck he wants and is still winning every day. He makes money, parties hard and enjoys life. Just look at his pad! The ultimate bachelor pad, take notes.
In summary:
I'm sure you've noticed that all of my favourite TV characters are strong, alpha male roles who dominate every situation they are in. Why? Because the entertainment you watch does, in fact, shape your own humour and mannerisms, because nowadays we watch so much of it! Yes, these people are fictional characters, but the people who created and developed these characters did their research. They would've consulted body language specialists and language experts. Don't just watch these shows, study them, because you'll take in a lot of speech and body language on board without even realising it.